Air Vent Valve /Sanitary Air Relief Valve/3A Waukesha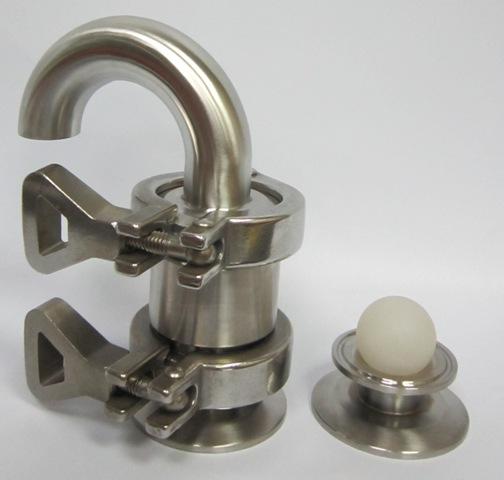 Sanitary Relief Valve
Product ID: AIR VENT VALVES
幫浦排氣閥, 垂直安裝於幫浦吸入側, CIP 設計, 無汙染

AIR RELIEF VALVE
Protect Pumps with gas pocket.
Features:
DTI 衛生級排氣閥,主要應用於排出系統管路之空氣,而不會讓流體產品減損。
精簡設計可完全C.I.P / S.I.P.。
正壓、真空負壓皆可使用。
大流量球體配合本體特殊角度設計,可快速排出空氣,保護幫浦。

Air Vent Valve
DTI Air Vent Valve is used when removed of air from pipe line without loss products.
The Air Vent Valve is double seat. The light weight ball is freely moving depending on pressure condition.
Under vacuum, the ball is pulled down the bottom seat, against air entry.
If the pipe line fills with air, the ball falls from the top seat and the air is vent out.
Order Information:
Minimum Order: Negotiable
Branded Product