Air Blow Check Valve/Sanitary Air Blow Valve/3A Waukesha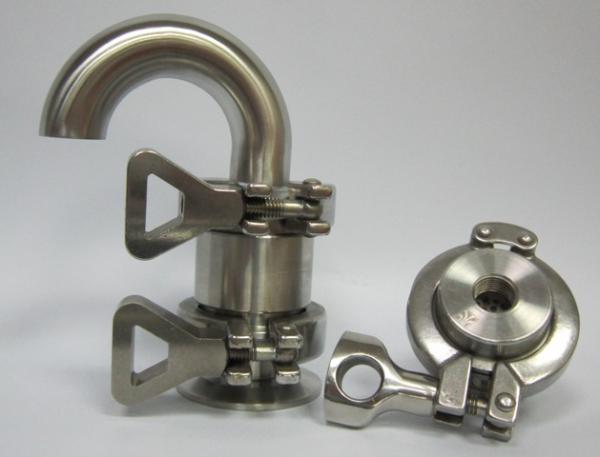 Sanitary Air blow Valve & Air Relief Valve
Product ID: AIR BLOW CHECK VALVE
管路吹氣閥, 垂直安裝於管路,CIP 設計, 無汙染

AIR Blow VALVE
Features:
DTI 衛生級吹氣閥,主要應用於管路、系統、殘留之流體產品,或C.I.P. 清潔劑,可快速吹乾管路或系統設備,讓管路產生鈍化層,更抗腐蝕;亦可將管路、設備內產品,以空氣加以攪拌。

1. DTI Air Blow Check Valves are designed to evacuate pipe line of product or C.I.P. solutions.
2. Safe operation backflow of product or C.I.P. solution prevented by simple method air to open, spring to close.
3. Clamp design, easy assembly / disassembly.
4. Air drying of process lines and equipment for corrosion resistance / formation of protective oxide films.
5. Air agitation of products in pipe lines / tanks.
6. Air flow up to 45m3/hr.
Order Information:
Minimum Order: Negotiable
Branded Product